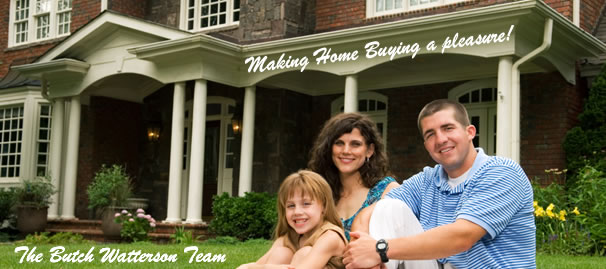 Fort Bend and Houston Housing Market

Real estate market conditions are forever changing. If you want to take advantage of the peak home sales season, now is the time to get ready. With The Butch Watterson Team at your service, we can help you find your dream home.

Why Do I need a Realtor?

Buying a home is a major commitment. There are many things to consider when looking for a house. Don't take the risk if you are not sure how to buy a house without a realtor. At The Butch Watterson Team,we have a group of highly trained professional realtors that are qualified in the real estate industry. The services we provide can be a big help in the entire home buying process, especially as this is probably one of the largest investments and long-term commitments you will make.